The Brand
Each signature design is ethically hand-made in Athens, Greece. Lethe is here to seduce you with bold and romantic pieces, our aim is to empower women to leave all their hesitations behind and experience their fantasies to the fullest. All pieces are made to order, and can be made to your measurements. We believe that all body types and sizes should be adorned with lingerie.
The Founder
Carolina, the visionary behind Lethe intimates, has been slowly making her way into the lingerie industry since 2017. Beginning with her first designs during her college years, she quickly progressed to creating and cutting samples on her dining table. As Lethe grew, her projects began to take up more and more space in her home.
Fast forward to summer '21, Carolina decided it was time to take Lethe to the next level. With the launch of her new studio, she has finally found a dedicated space to bring her vision to life. Her commitment to quality and attention to detail are evident in every piece she creates, and her new studio will allow her to continue to hone her craft and expand her offerings.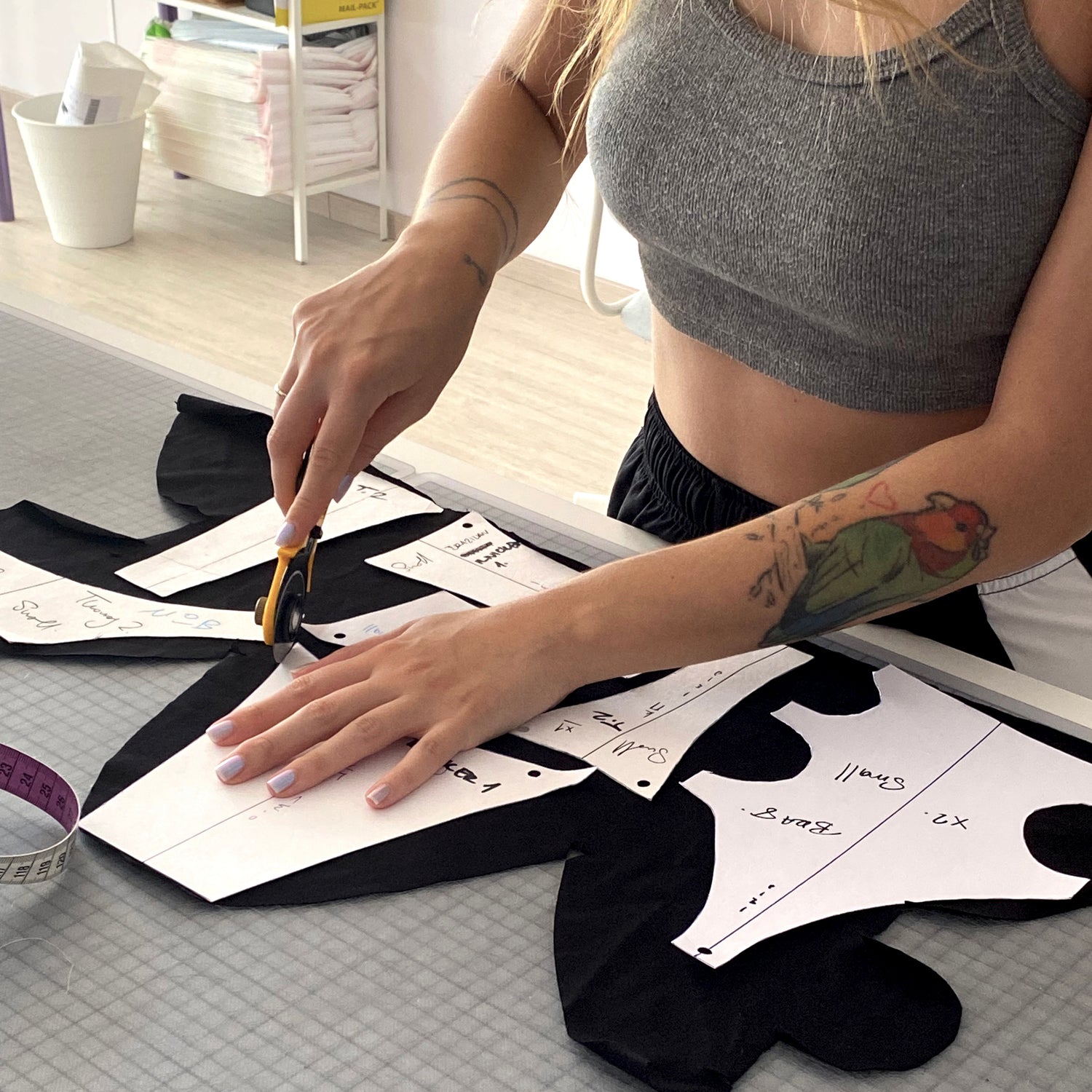 Made to order
Inclusivity is very important to us, and custom made orders give you the freedom to order a piece in any size and colour, as we want to accommodate every single one of you. Custom made orders also equal less wasted material. An average of 92 million tons of textile waste is produced each year by the fashion industry, which significantly contributes to climate change. Working like this, helps us calculate how much material is needed for each order, so as to minimise our carbon footprint.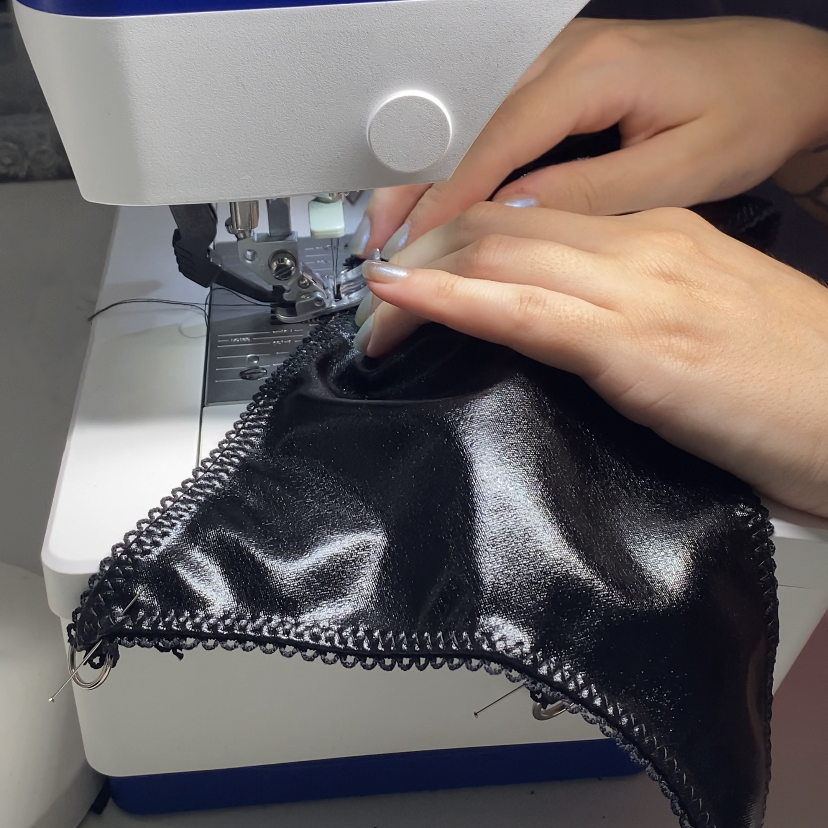 Manufacturing
All our designs are handmade to order in house, by Carolina herself, with the only exception being our swim and clothing collections, which are produced by a local small scale manufacturer.

Most of what happens behind the scenes from designing to packaging, sewing and answering emails, is done by Carolina. Her brother (Dimos) has joined the team, helping out in the studio, cutting all the fabric and running errands. We wish to grow our team, reducing our fulfillment times.
We are committed to providing you with the highest quality ethical lingerie and clothing pieces, that are both sustainable and affordable. To achieve this goal, we source our materials locally and from European manufacturers, ensuring that our supply chain is both ethical and sustainable. We only purchase the amount of material needed for each garment, reducing the amount of waste generated in the production process.


We also strive to minimize our environmental impact by repurposing any unused scraps or fabric pieces. Instead of throwing them away, we use them to create comfy dog/kitty beds. This way, we are able to produce less waste and create a product that not only benefits our furry friends but also contributes to our sustainability efforts.




Sometimes though, pieces might get damaged during production, so instead of throwing them away, we decided to give them a new life as "seconds". Seconds are items that are slightly damaged and are offered with a discounted price. Those are put under categories A-B-C grade, depending on how severe the damage is. This way we reduce our waste even more.


Shop Seconds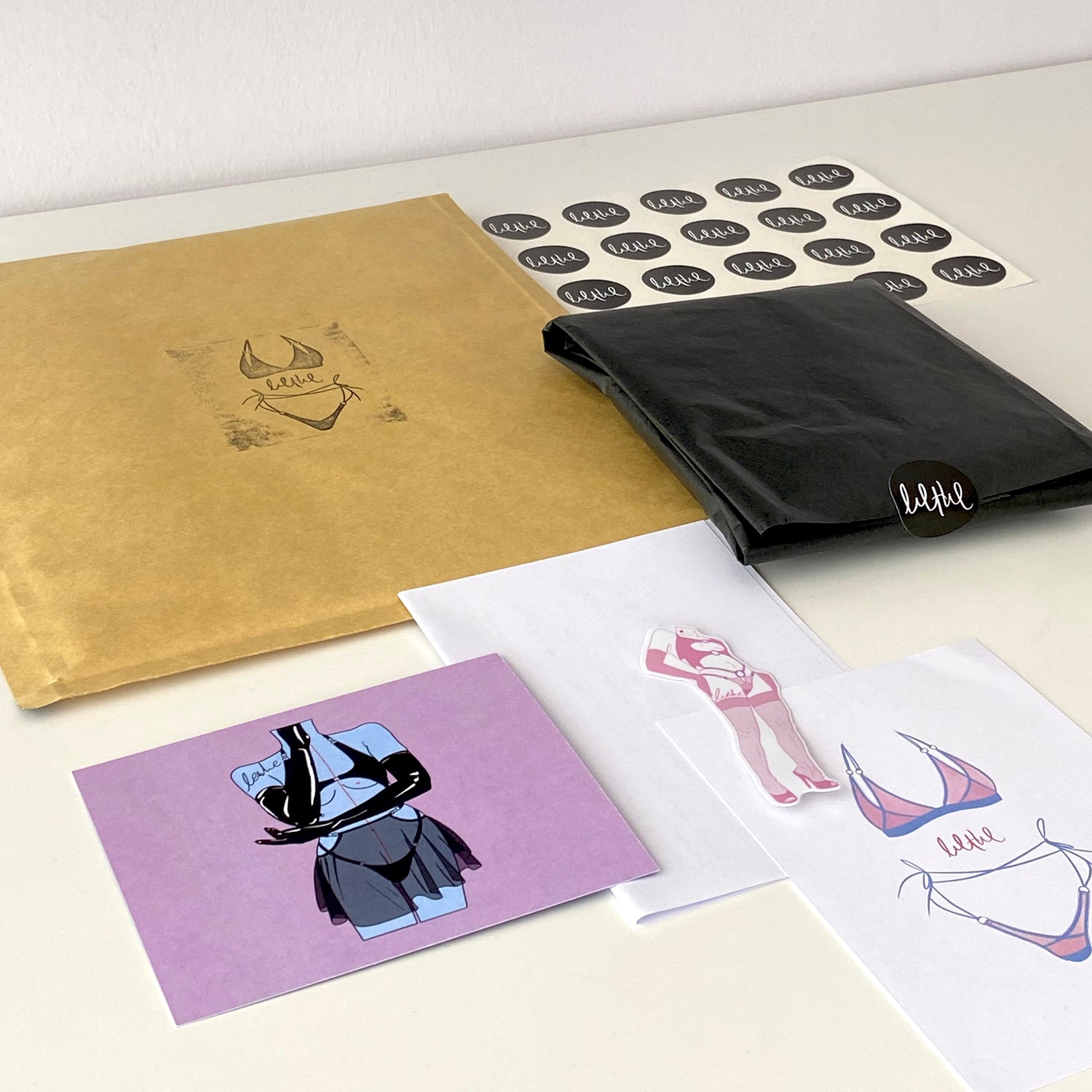 Packaging
As part of our ongoing efforts to improve our business practices, we want to assure you that we ship all orders in discrete packaging to avoid any unwanted attention or prying eyes. Moreover, we are constantly exploring ways to become more environmentally cautious and reduce our impact on the environment. We are committed to becoming a zero-waste company, and we are always looking for ways to minimize our use of materials and reduce our carbon footprint.

To this end, we have designed our thank you cards with the idea of being displayed as art, rather than simply being discarded. We believe that every effort counts in reducing waste and preserving the environment, and we hope that you share this commitment with us. We look forward to serving you in the future as we strive to improve our practices and reduce our impact on the environment.